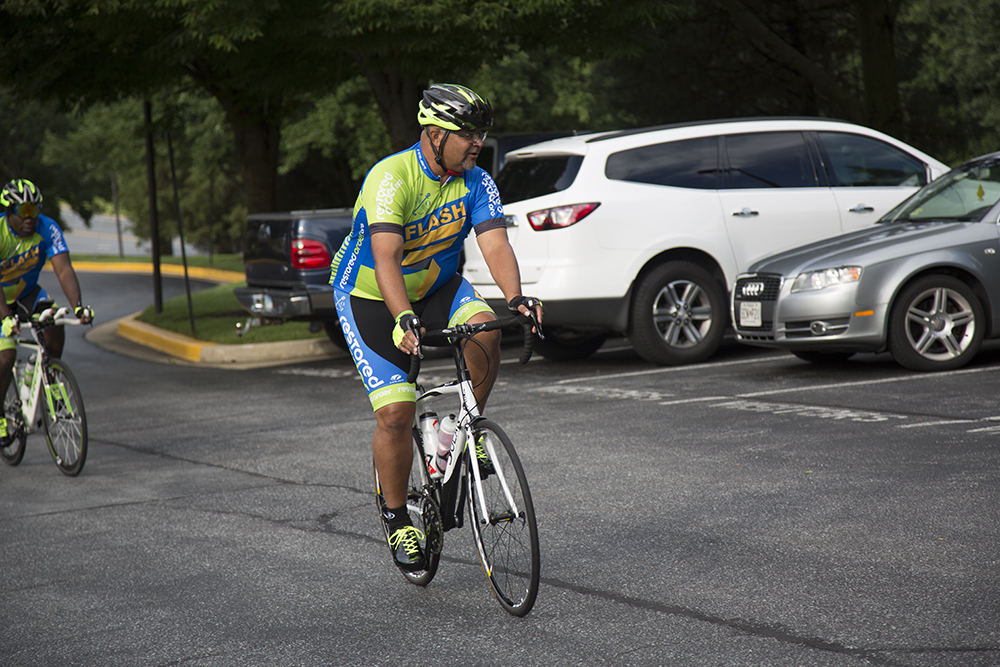 Pastor David Peay wasn't always a cycling enthusiast. But when gun violence a few years ago took the life of Sean Taylor, a young man who had been part of his church community, Peay remembered his own sister's violent death. He decided to take action.
"My sister passed away because of gun violence about 25 years ago," shares Peay. "The memory of having to deal with that, in addition to having pastored so many other people who have suffered as they've lost loved ones due to of gun violence, made me want to do something." Peay also cites reports of the recent escalation of gun violence in cities and rural areas as a contributing factor in organizing the bike ride.
Clarence Wright, ministerial director for the Southeastern Conference, echoes Peay's sentiments. "We're concerned about the gun violence in America. People wonder if this is an Adventist response. It is, but it's more than that. It should be the American response. This violence affects everyone."
First Ride, Second Ride
Peay devised the plan to create more awareness of the problem. His role as Southeastern Conference ACS and Personal Ministries director, combined with his work with the conference's youth and young adult focused community service programs Restored Order (young adults serving the community) and FLASH (Finance, law, arts, STEM, and health), influenced his decision. Last year, Peay resolved to ride a bicycle from his hometown in Florida to Alexandria, Virginia. Successful completion had Peay thinking about the next ride.
This year, Peay took the ride — and his message — to the NAD headquarters in Maryland. On Aug. 13, 2017, Peay and the Restored Order team embarked on their second trip. With the goals of creating awareness and raising money, they traveled through Virginia, North Carolina, South Carolina, and Georgia before finishing the ride in Miami on Aug. 31.
"On our last bike ride, when people saw us riding through their community, they stopped us, asking for help," Peay says. "You could see that poverty is very present with them."
Recognizing the need in so many communities, Peay and his team created an endowment for Restored Order. "We want to help our communities overcome these struggles. Helping the young people is a start."
Peay says the crowdfunding element this year is important. Certain portions of the ride were livestreamed on Facebook, with links to the program's GoFundMe page.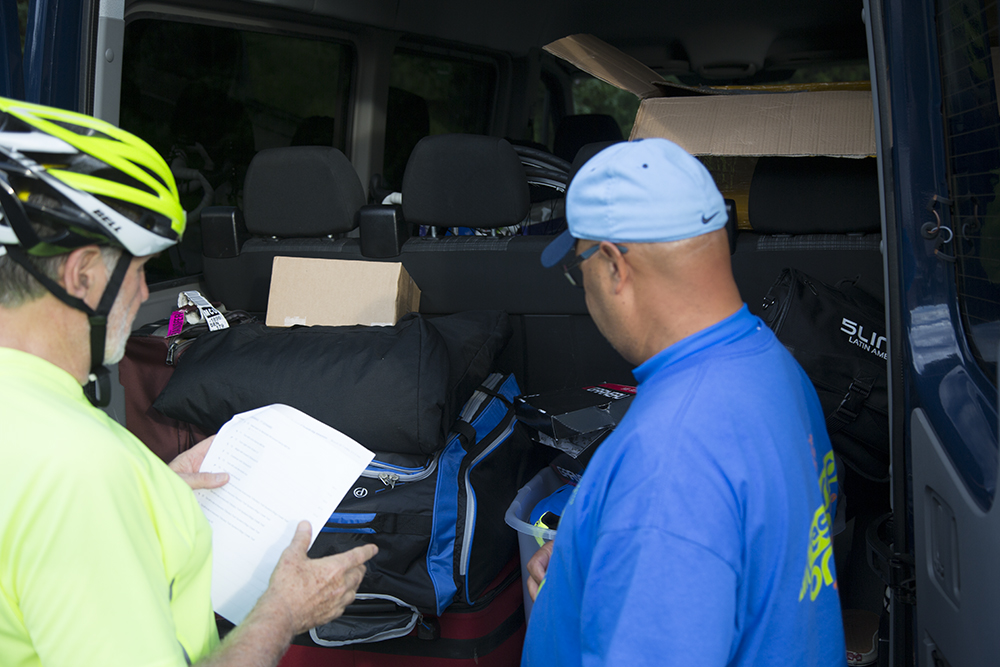 Building the Future
Along the way, local news channels covered the story as the team stopped at schools —public and private — and churches along the 1,300-mile route. At these stops, Peay and the team, which included colleague Mark Brown, Family Life Ministries, Health & Temperance, and Religious Liberty director, spoke to groups about gun violence. They also shared other options available.
"We talked about, for example, our FLASH program, where Adventists partner with people from the community to help make things better for kids," says Peay, explaining that children from grades 3-12 are the primary beneficiaries of FLASH. The program offers tutoring, training, and ways for youth to get involved in helping others. "For the arts piece of FLASH we run the only community service choir in the division," Peay shares. "We also have collaborations with several colleges and universities, including North Carolina A&T State University, Oakwood University, and Winston-Salem State University."
Peay says there are filmmakers, doctors, attorneys, accountants, architects, and a host of other professionals who contribute to FLASH, "helping our young folk be of service [through Restored Order], giving children an opportunity to grow into productive citizens, and building bridges with the community."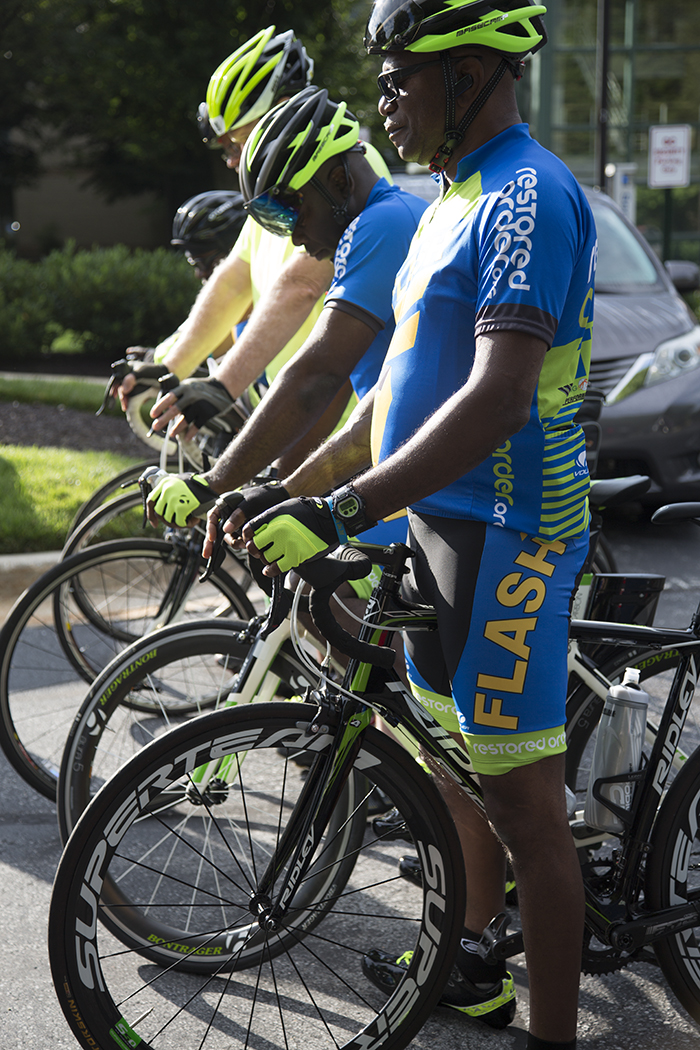 Even the bike ride serves the dual purpose of building community relationships. Peay shares that several members of the ride team are not Adventists, but firmly believe in serving the community as Christ would. And Adventist and non-Adventist young adults alike are signing up to serve through Restored Order.
"The ride was hard, but it was worth it," Peay says. "The sacrifice is worth it."
Peay says that distributing clothes and food is important. But so is helping families build for the future — here and eternally. "Community service looks to find the niche within the community and fill that niche. So that's what we are doing with our programs," adds Peay.
***
As soon as he completed his 2 ½-week bike ride, David Peay began to gear up to lead teams as ACS prepares for Hurricane Irma. Says W. Derrick Lea, NAD ACS Disaster Response director, "Affected towns and cities are strengthened by the dedication, resources, and commitment of ACS in their communities. This collaborative spirit will continue."