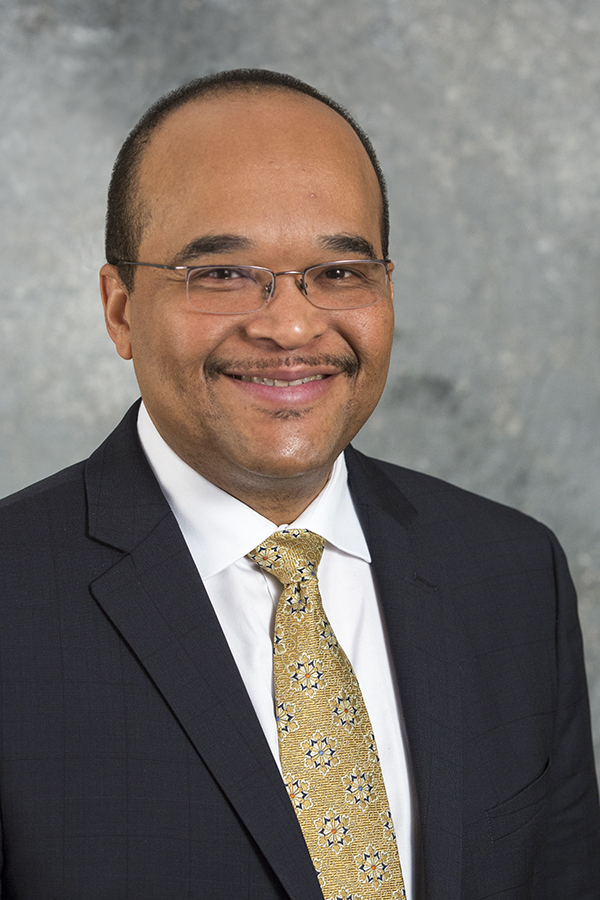 Sept. 21, 2017, Berrien Springs, Michigan – Maurice R. Valentine II, was elected as president of the Lake Union Conference during today's special executive committee session. 
"I am deeply humbled that the Lake Union committee has given me this awesome responsibility," said Valentine. After requesting prayers for the outgoing president and his wife, he continued, "we will rally in light of the times as never before, to finish the work." 
Before joining the Lake Union Conference as executive secretary in Nov. 2015, Valentine was in the Mid-America Union where he was president of the Central States Conference since 2012. 
From 2011-2012, Valentine served as vice-president for administration (executive secretary) for the Mid-America Union. He also held the position of union ministerial director from 2006-2012.
Before serving in the Mid-America Union, Valentine was assistant to the president in the Central States Conference where he began his pastoral ministry in 1985. During the next 28 years, he pastored a dozen churches in Colorado, Iowa, Missouri and Nebraska. 
Valentine received a B.A. degree in theology and an A.S. degree in communication from Oakwood University in 1985. He completed his Master of Divinity degree from Andrews University in Berrien Springs in 1992.
Valentine's experiences include serving on institutional boards, ministry advisories, strategic plan development, evangelism strategies and pastoral development. He has conducted workshops and forums, served as guest professor and presenter at Union College in Lincoln, Nebraska, provided assistance for health systems in assessing missional outreach, to mention a few. 
Outgoing president, Don Livesay, who served the Lake Union as president for nine years, and retires effective October 1, congratulated Valentine on the important appointment. "He has shown grace, the ability to move in and out of many cultures, a passion for the Lord, and he brings experience from two unions now to fill this role," said Livesay. "We thank him for his faithfulness and pray for his great success."
Valentine is married to Sharon (Livingston) Valentine and they have three adult children.
The Lake Union Conference serves 88,000 members in the Illinois, Indiana, Lake Region, Michigan, and Wisconsin conferences. For more information: Please contact Debbie Michel, Lake Union Herald managing editor, at 269.473.8245; or email Debbie.Michel@lakeunion.org