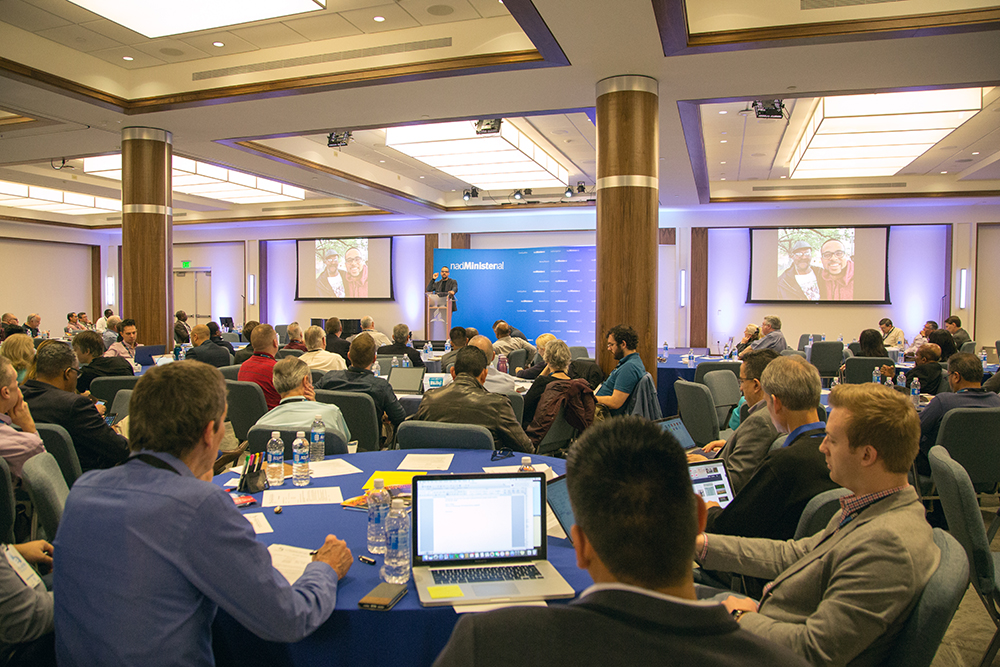 More than 200 Adventist pastors and church and institutional leaders from across the North American Division (NAD) of the Seventh-day Adventist Church gathered on Feb. 19-21, 2018, for the third eHuddle, an annual evangelism visioning and leadership meeting.
Representatives this year included pastors and administrative leaders from each of the NAD's nine unions and almost every one of the 59 conferences, Adventist healthcare officials, and school administrators.
"We aren't here to delete the word 'evangelism,'" said Jose Cortes, Jr., NAD Ministerial Association associate director and church planting and evangelism director, at the beginning of the first session of the eHuddle. "We're here to redeem the word."
We're here to continue a conversation that has already begun to redefine evangelism for North America. We're here to contribute, and help create, a shared vision that contains the definition, evangelism outcomes, and best practices."
The five specific outcome areas voted previously include engaging, empowering, and equipping all members in evangelism and mission; fostering acceptance, access, and spiritual safety in all our churches; providing intentional discipleship for all members; supporting multiplication of community-based church plants; and encouraging church leaders to provide multiple opportunities for people to make decisions for Jesus through baptism and membership.
The mix of presentations, video stories, and discussion sessions also allowed attendees to focus on ways "to reach, retain, and reclaim the people of North America with Jesus' mission and message of compassion, hope and wholeness," the the NAD's definition of evangelism as shared at the eHuddle.
"This ehuddle comes as a response to requests for help from our pastors across the division," said Cortes. "Our leaders, our members, and our churches should embrace evangelism in North America as a lifestyle. Not as something that we do, but as something that we are — and something that everyone can be a part of — and this meeting outlines practical approaches to spreading the Word of God in our division."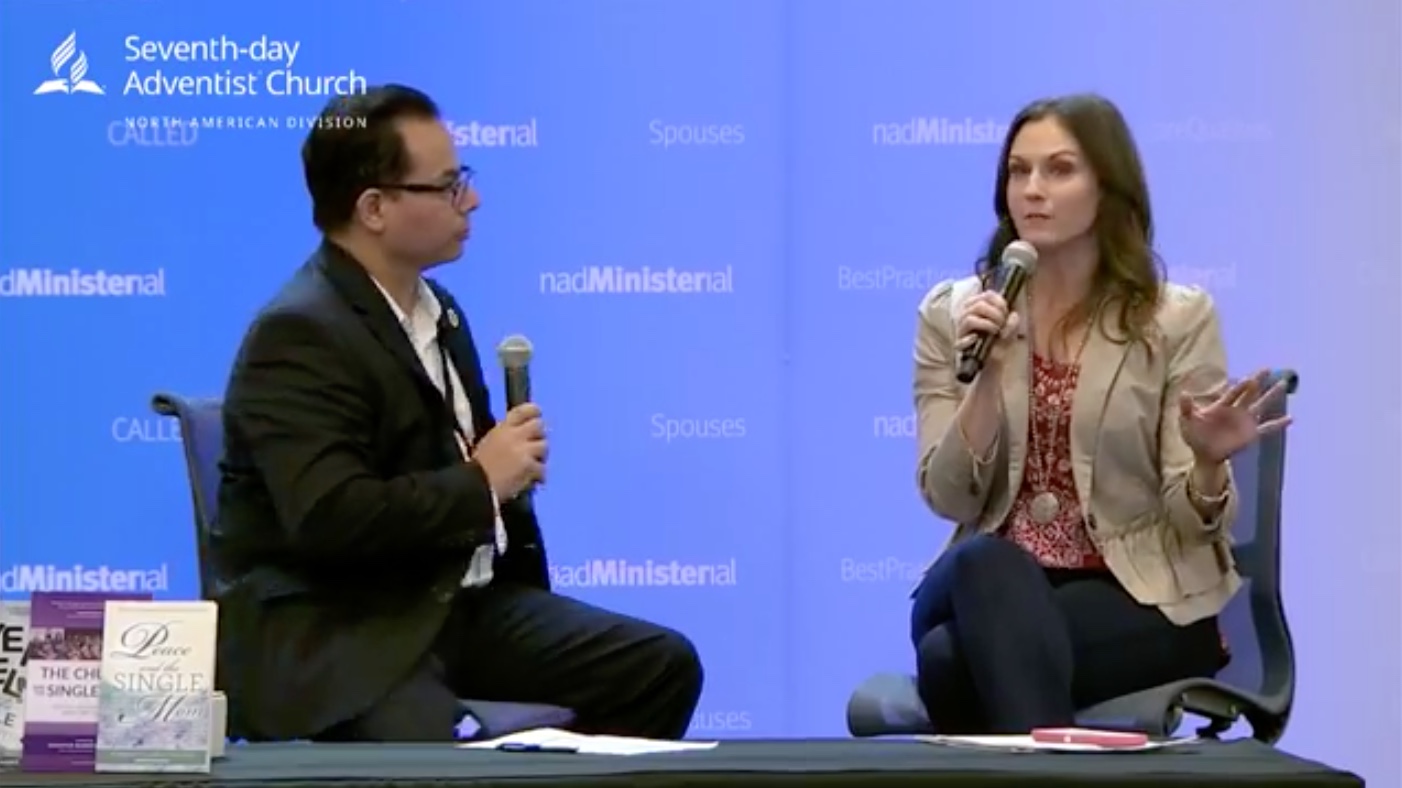 During the three-day meeting, more than 12 special presentations, the majority of them live-streamed on Facebook, were followed by visioning discussions around tables. Speakers covered a wide-range of topics, including church revitalization, how to reach missing members, church membership trends, and ministering to large people groups (including young adults, and single mothers and their families).
eHuddle attendee Rowell Puedivan, pastor of the Eau Claire/Chippewa Valley district in Wisconsin, with five churches and one lay-led church plant, especially appreciated learning about the Growing Young ministry, which helps connect young adults to church, and single moms' ministries.
"It's good for us to hear experiences by different people in different ministries, whether it be traditional evangelism or more progressive evangelism — any evangelism," Puedivan said. "A lot of times we compartmentalize in our ministries. We say, 'This is evangelism, and this is just outreach.' But really, it's a way of life. Everything that we talked about here today, if we put that into the right context, we [see] that outreach is evangelism, personal or collective."
Church member Kimberly Vasquez Parkinson, one of more than Facebook 23,000 viewers,* appreciated watching the live stream on Facebook. During the discipleship presentation, Parkinson commented that she's "praying for our church and the spreading of the gospel."
"These three days are all about God's plan to redeem human beings," said Daniel Jackson, NAD president, during his eHuddle welcoming address. "What part to we have in His plan? Look at the issues that confront us and how may we speak effectively to our world for Jesus Christ."
Jackson added, "It takes courage to do traditional evangelism. It takes courage to introduce new elements in terms of how we reach out. But we must do it. Remember, this is about the souls of human beings whom Jesus came to give His life for, and God has called you and me for the special purpose of conveying that — and it doesn't matter where you are on planet Earth."
* This number represents the estimated number of people who watched segments on Feb. 20. There were 87,249 unique Facebook [online] viewers over the course of the three-day eHuddle.