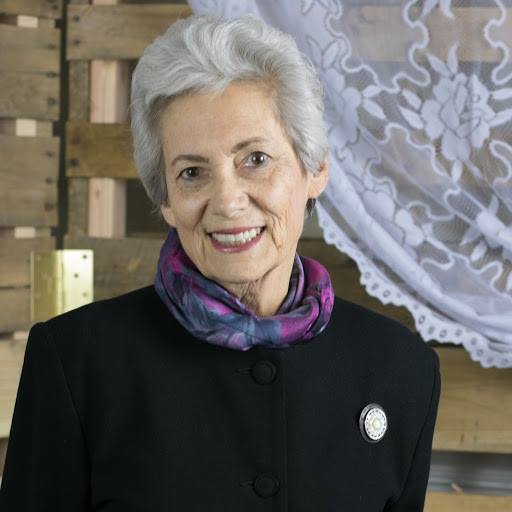 On Sabbath morning, Aug. 19, 2017, Ronnalee Netteburg passed to her rest after a lengthy battle with cancer. Ronnalee, a nurse and teacher — most recently at Washington Adventist University — was the wife of Kermit Netteburg, who many across North America know as former assistant to the president for Communication for the North American Division, where he served for nine years, Communication director of the Columbia Union, a professor at Andrews University, and more recently as associate pastor of Sligo Seventh-day Adventist Church [in Takoma Park, Md.], and senior pastor of the Beltsville Seventh-day Adventist Church (2007-2015). A gracious and loving family, the Netteburgs opened their home and their hearts to many throughout the years. They are now in our thoughts and prayers.
Kermit shared these precious thoughts on Facebook soon after Ronnalee passed away surrounded by family. With his permission, I share them with you here:
"The woman who never wanted to leave the party has left the party. Ronnalee died this morning. 
"The woman who created a party, if there wasn't one, has created a vacuum in our lives.
"She was surrounded by family. She asked for the hospice bed and care to be in the dining room, in the middle of all the action, not tucked away in some quiet bedroom. Olen created a slide show of pictures from the past 10 years. Charity rubbed lotion on her skin. Kristin whispered in her ear. Music played hymns of hope. She stayed alive longer than we expected; I think it was because she didn't want to leave the party that centered around her hospice bed.
"More than 40 years ago, Ronnalee said we should create a hard-times party and plan it for the first Sunday night after April 15 — when paying our income taxes had left people feeling hard up. Now we feel the hard times.
"More than 30 years ago, she wanted to visit exotic places like China and Turkey and Burma — and what fun would it be if she didn't bring 20 or 30 friends to explore the places. Part of the allure was that she hadn't been to China. But a bigger part of the allure was that she didn't know most of the people in the tour group. She loved the exotic places — but even more the new friends.
"More than 20 years ago, she saw that Adventist young adults were moving to Washington, D.C., and they were finding it difficult to create Adventist friendships in the large city. So she opened our home to any Adventist young adult — post-college and pre-children — on the first Friday of every month. Ronnalee created the food; the young adults created the friendships. Now we are the ones finding it difficult.
"I remember the day we had the North American Division officers over to lunch — and a refugee family. I remember the day, driving home from church, when we learned we had 15 coming to lunch — and no food prepared. I remember how our house was seldom our own, because someone needed a place to stay — overnight or over-month; our kids say they thought it was normal to wake up and find new people in the house. I remember how nursing students know me — because Ronnalee had her students to our house at least once a semester. I remember when the CUC student religious leaders weekend-ed at our house for a planning retreat, almost sleeping-bag-to-sleeping-bag. 
"I remember our house being Grand Central Station — and wondering if there would ever be a little peace and quiet. Now I know there will be, and I'm already lonely.
"She helped me learn that being a God-follower isn't mostly about what you don't do. It isn't even mostly about what you do. It's about loving people, and she did.
"The past 6 months have been a difficult struggle, fighting her serous papillary cancer. Our Adventist faith says that the seventh day of the week, the Sabbath we call it, is a day for restoring peace and rest in our lives. It's appropriate that she found peace and rest this Sabbath."
Let's pray for Kermit, his children, grandchildren, family and friends as they mourn this loss and reflect upon the tremendous blessing that Ronnalee was to so many. And please join me in continued prayer as Ronnalee will be remembered on Sept. 9, at 5 p.m., at the Beltsville Seventh-day Adventist Church in Maryland.
May we look to the day when God will wipe all tears from our eyes (Rev. 21:4) and reunite us with our loved ones on that glorious resurrection morning (1 Thess. 4:16).  And may His love fully embrace us now and provide the comfort needed.
— Daniel R. Jackson is the president of the Seventh-day Adventist Church in North America.